What we do?
Over 12,000 children across India have benifited so far...

Basic education can reverse the core problems India faces. With this belief, the Education For All Project was started in the year 2000. This sponsorship scheme reaches out to children on the basis of need, helping them over come economic challenges and stay in school. Over 12,000 children across India have benifited so far and as the mission continues, thousands more will be able to stay in school, receiving support for tuition, books and other essentials.


---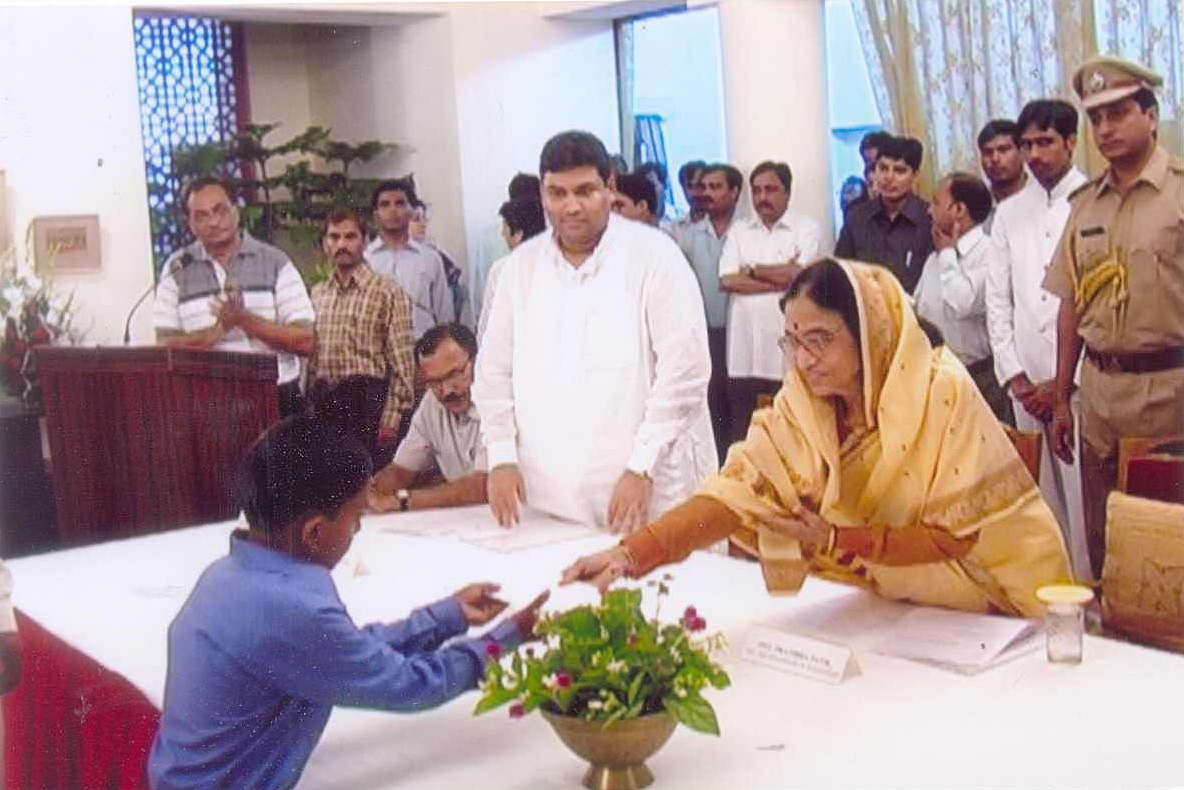 Smt. Pratibha Devi Patil
See more photos
...
Support Us

In-kind support is also welcomed. Under the Muskaan Project , underprivileged children are given toys, books, food and clothing. Donors provide the products which are distributed y volunteers in camps held twice a month.


Apply Now

Children in school - preferably at the primary level – who are below the poverty line are eligible for scholarships from the Education For All Trust.
Education For All
Seven-year old Puja loves going to school in Jaipur. She is always among the top students in class. But ever since Puja lost her parents, paying for tuition and books has become a serious problem. Left with few other options, the young girl wrote to Education For All seeking support. She received a scholarship which has allowed her to stay in school.
Rajia is the daughter of a driver in Kolkata. She has always been a good student and managed to stay in school despite her family's meager monthly income. When she cleared the West Bengal Joint Entrance Examinations, her future was made. But university education comes at a price. She was awarded a small one time grant from the West Bengal Government and also received support from Education For All and was able to continue her Computer Science and Technology course.
Over 12,000 students have been supported with grants of various sizes till 2006. Children from across the country have been applying for aid, with knowledge about the Trust's work spreading through word of mouth alone. Most applications are received from rural children and their families.
The Education For All Project prioritizes need above merit, with the belief that any child who wants to continue going to school has the right to do so.
The Trust believes that problems plaguing the nation such as unemployment, crime, corruption and population explosion have all been created by the lack of basic education. Creating opportunities for children to be educated will help minimize, if not eradicate, such issues. The Trust does not discriminate on the basis of caste, creed, religion or gender.